Geewiz, Creating Opportunities for Sales and Marketing Success for Over 30 Years
Geewiz offers a 100% total satisfaction money back guarantee – no questions!
Our selection of products is offered to give you what may be the cutting edge against your competition. Review copies are available from Richard Gee, and prizes for competitions, radio interviews, TV interviews, newspaper and exclusive interviews are available. Tell me what you want – Richard Gee 0800 433 949 (0800 GEEWIZ).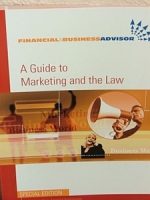 A Guide to Marketing & the Law
Written by Richard P Gee.
There are 25 laws that affect marketing and sales in New Zealand - get them wrong and you are paying $$$$ and have upset customers.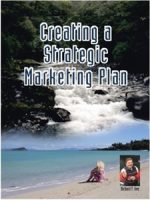 Creating a Strategic Marketing Plan
Written by Richard P Gee.
A step-by-step question and answer guide to creating your strategic markeitng plan to ensure your business is marketing focused.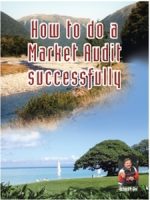 How to do a Market Audit Successfully
Written by Richard P Gee.
A step-by-step question and answer guide to completing a market audit for your business to examine your marketing strengths and weaknesses and brand performance.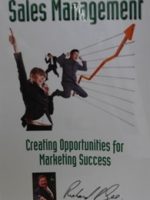 New Zealand Sales Management - A Practical Approach
Written by Richard P Gee.
New Zealanders are recognised internationally as some of the best sales people around, but many struggle to make their own way," says sales trainer and consultant Richard Gee.
Practical Marketing in New Zealand
Written by Richard P Gee.
A hard-cover practical text that will provide answers for everything you need to know to be a great marketer in New Zealand or small to medium based economies.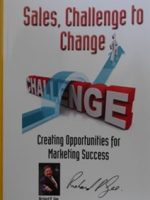 Sales, Challenge to change
Written by Richard P Gee.
Abook that will give you everything you need for a sales career. It covers selling yourself, selling your company, selling the products or services, what language to talk to the customer,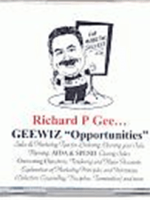 GEEWIZ "Opportunities"
(2 CD Audio Set)
Expand your mind and add to your skills with my "Opportunities" 2 CD Audio Set packed full of ideas to improve your sales or marketing skills.